About...
Have you ever felt like you're the only person who has a dog who barks at every person or dog who walks past them? Do you sometimes put off walking your dog because you just know that you won't enjoy it? Are you sometimes embarrassed by your dog, but have absolutely no idea how to change their behaviours, or help them?
I have been that dog owner and I sometimes still have those days. I love my dogs, but they're not always easy and there have been times where I have not known where to turn for help.
Let me tell you a little about my journey to becoming a dog trainer...
My very earliest memories involve our family dogs, in fact one of my first words was 'Pippa' my Dad's collie cross. We always had family dogs, spaniels and collies, and my life revolved around them.
It was no surprise to anyone that when I was finally in a position to have a dog of my own I jumped at the chance.
Ness came from a rescue centre when I was living in the USA, she was 8 months old (a Golden Retriever x Aussie Shepherd x lots of other things!); it was love at first sight. I really felt the weight of responsibility though and was determined to 'get it right'. I signed up straight away for dog training classes and loved learning how to train her and we spent many happy hours practising. What I loved most about it was that through building a strong bond and teaching her some manners we were able to really enjoy our lives together. Hiking in the mountains, swimming in the lake, hanging out with friends... it was pretty idyllic and if I'm honest I took some of those things for granted.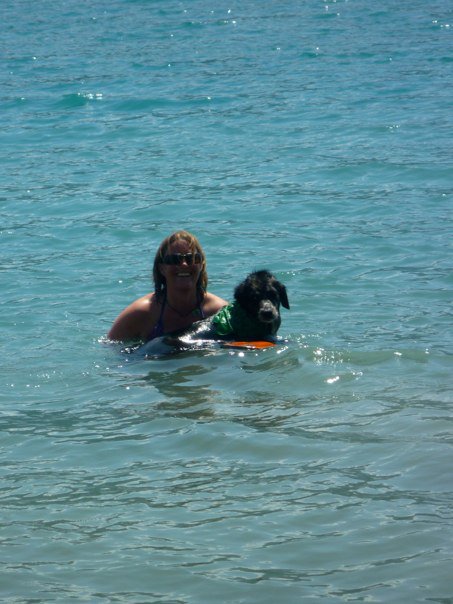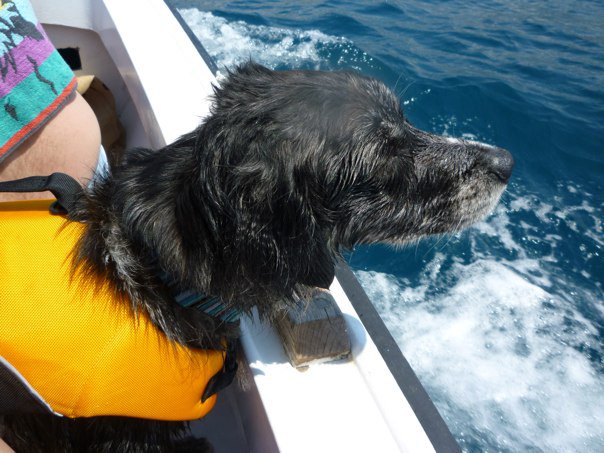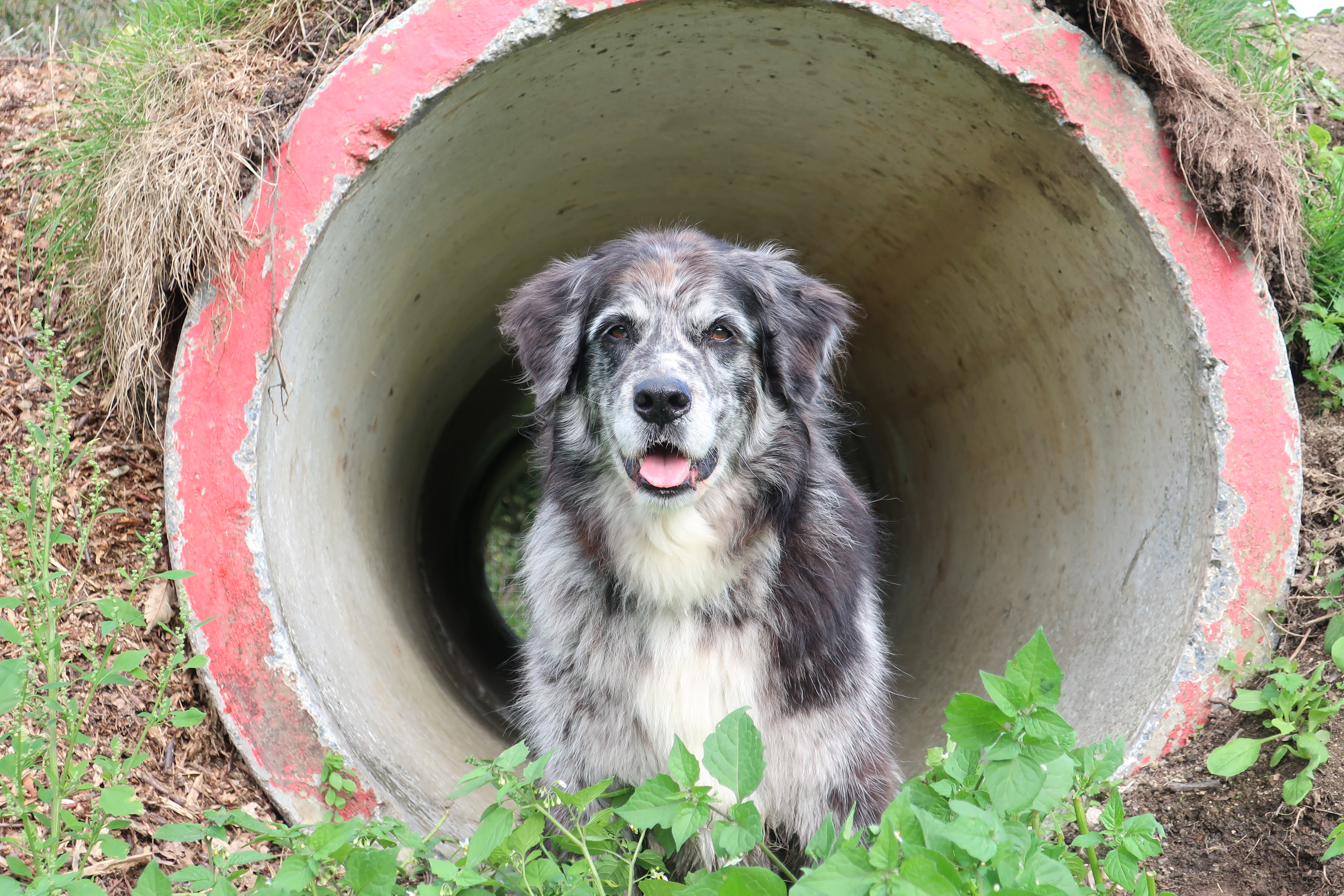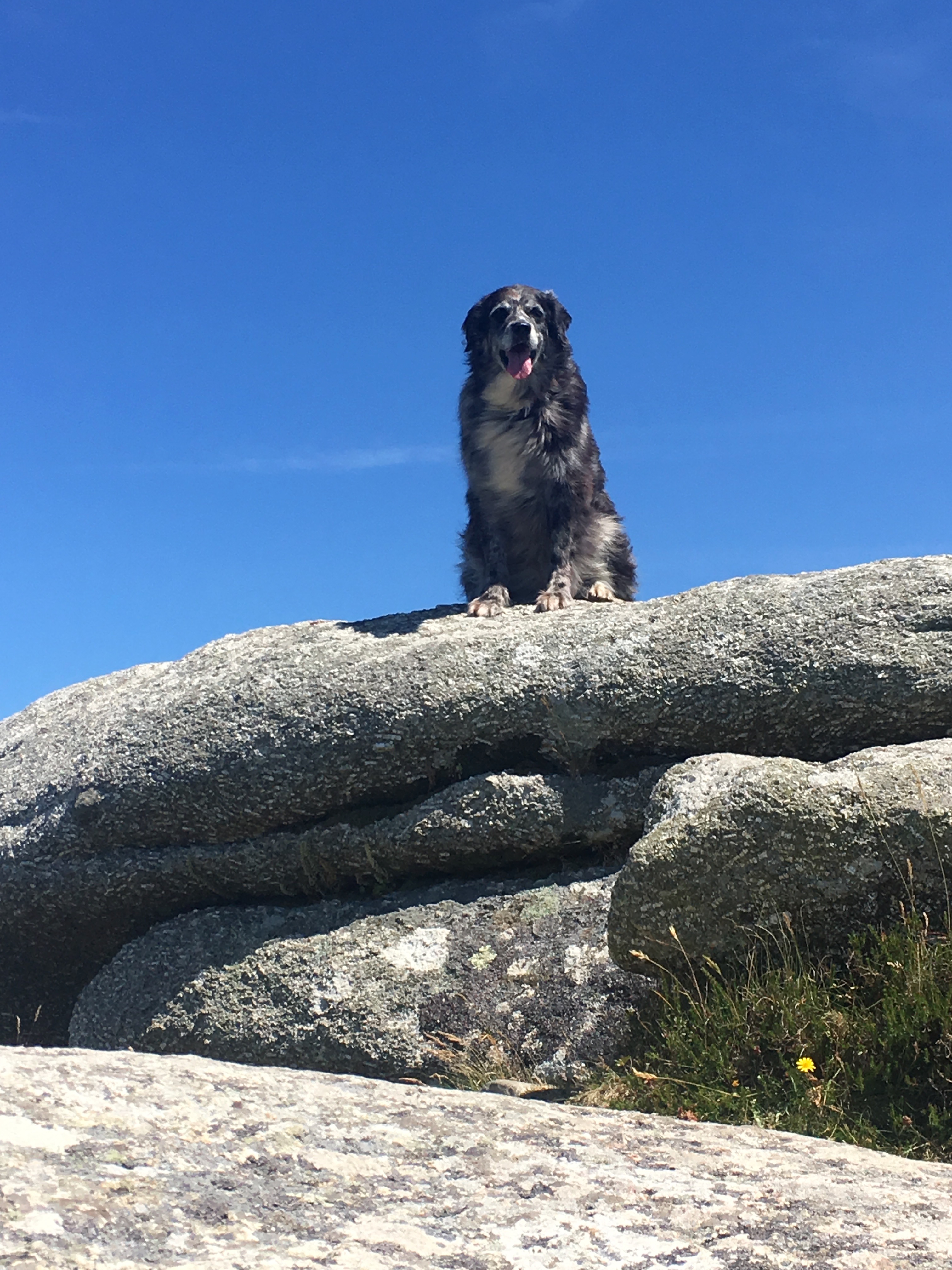 .
Sam joined the family once we were back from the USA & settled in Cornwall. An 8 month old border collie, who hadn't had the best start in life, Sam was really unsure of people & new situations; and still is. He is completely different to Ness (or any other dog I'd met before), and opened my eyes to how difficult some dogs find living within our crazy human world and how ill equipped we were to help him. And as a result our lives changed. We couldn't have visitors to the house, or enjoy sitting in a beer garden after a long walk; Sam just can't cope in those situations.
His challenging behaviour and my lack of understanding and knowledge of how to help him ignited my desire to learn. Once I understood that his behaviours came from a lack of confidence, anxiety and not knowing how to behave all I wanted to do was to learn more and understand more, so that I could help him.
My journey had started...
I met some great dog trainers who helped me with Sam and who opened my eyes to positive ways of dog training that built confidence and trust and promoted a stronger relationship between dog and owner that I hadn't experienced before. I was really fortunate to have the opportunity to work in a rescue centre where I learned so much from all the dogs and the incredible staff. From there I took the leap and started Love Your Paws as a dog walking service specialising in one to one walks for dogs who struggle out out & about as well as offering group walks. Since then I have qualified as a dog trainer through the Institute of Modern Dog Trainers, become a scent work instructor through the School of Canine Science and completed lots of training courses through the IMDT, the School of Canine Science, Centre of Excellence and Canine Principles and continue to study and learn so that I am able to offer the best service possible.
My promise to you. I won't judge you, your dog or their behaviour. I have been there and understand. I will be there to help you to achieve your training goals and be your biggest supporter on your training journey.
To read more about my training
CLICK HERE